BackBit is a delivery, payment and financial management concept using Bitcoin.
It builds on the inherent security and benefits of Bitcoin and its blockchain to give you complete control over your finances, enable anyone to accept payment for physical and digital goods, give optional unparalleled transparency and much more.
You can see diagrams on how BackBit would work using the selections above and videos describing the process below.
Now in 2017 multiple "for profit" projects are ongoing using concepts similar or the same as those on this very site from 2014, my unique position ahead of the market allows me to offer advice and analysis for these projects going forward.
My latest analysis is listed below, and accessible via "Bitcoin analysis" on the top menu.

New –Putting it all together, BackBit-Watchmybit-Megaupload2 (MAY 17)
The consequences of insuring Bitcoin exchanges with fiat money. (DEC 16)
Splitting the difference, using Bitcoin & centralised trust to split payments (NOV 16)
Bitcoin, the reformation of banking and the reclamation of power by the consumer. (OCT 16)

On the menu above there are 3 specific examples with diagrams, however here are the
Key universal benefits of the BackBit concept
Seemless escrow.
Zero maintenance from point of transaction owner, content is updated and managed from a centralised network.
Publisher / affiliate / gaming IP owner / house / partner/ etc all receive an immediate and consistent revenue stream. Payouts are infinitely configurable, percentage, how many payees, time of payment, size of payment, all on a set and forget basis. Yet tailor-able whenever the need arises.
All parties receiving revenue are fully and easily audit-able (all transactions are public on the blockchain as long as you know the payment address) making tax and revenue calculation trivial.
No cash stored at point of transaction, no cash to steal, empty or sort.
No credit card details are shared.
No, or incredibly low fees.
Immediate payment to unit owner, or centralised unit owner headquarters, great for businesses with multiple machines or multiple locations, or both. Simply put an organisation with 100 machines over 100 locations could all be paying into one centralised audit-able wallet, instantly.
No unauthorised charge-backs possible (eg after content is used)
User definable cashout options available, any mix of BTC/Fiat payment possible.
Separate payment devices (such as a phone) make payment inherently 2 factor secure due to the unique QR code per transaction, coupled with the secondary layer of security by using an unrelated secure payment device.
There is no denying Bitcoin is evolving and by creating the BackBit concept and model I hope to help it grow further, with whole transactions beginning and ending using BackBit it opens the door to more businesses holding onto Bitcoin and realising its store of value.
All work on these pages is that of @MilkmanHero please do not duplicate or distribute without my consent, thanks. My BTC address is below, oh and feel free to say hi on twitter.
You can find BackBit on startjoin here http://www.startjoin.com/backbit
You can find the BackBit project development thread here https://bitcointalk.org/index.php?topic=511805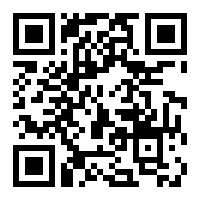 13F2GqpMLzHmisKTRALxtimQSmUdoUJakL
This is a tip jar not for project funds.